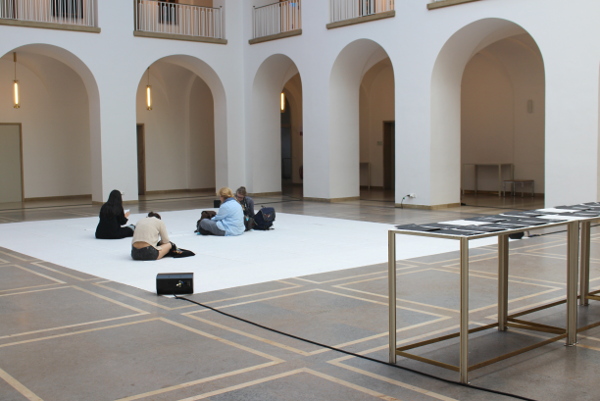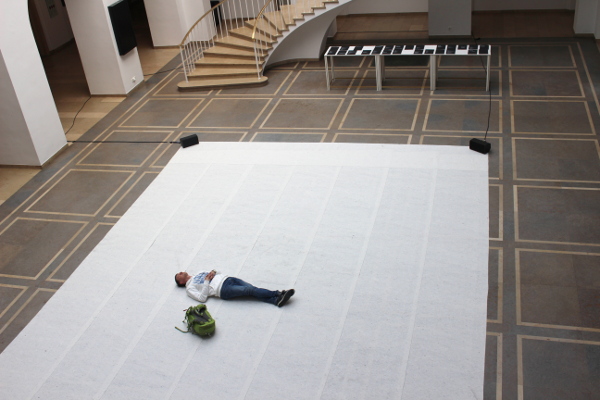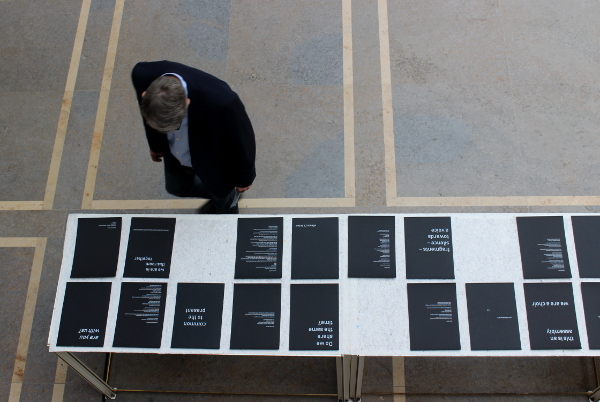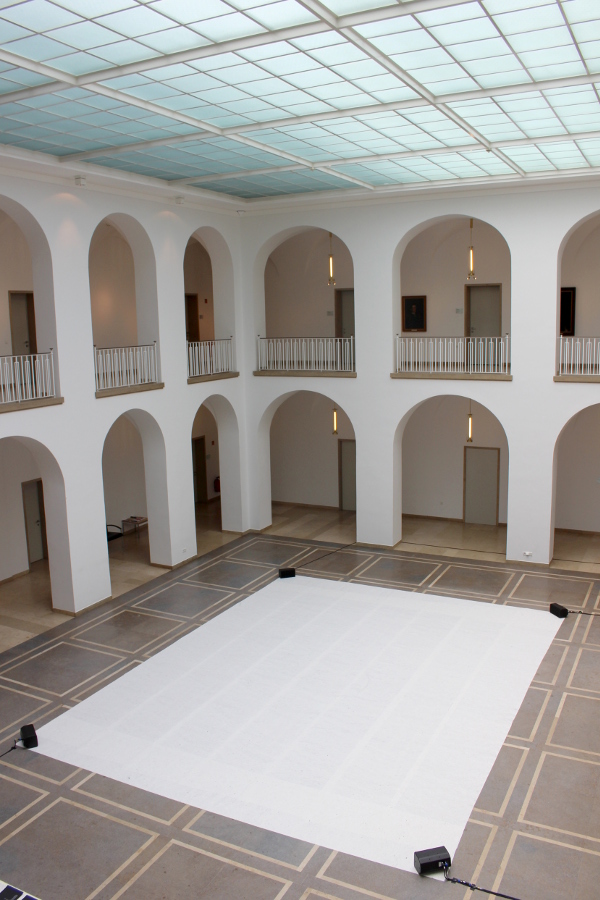 DO WE SHARE THE SAME TIME?
installation, 4 channel audio, fleece, printed carton
LWL Landeshaus Münster 11. 05.2018



fragments - silence - towards a voice


The 4 channel sound installation reflects on the (im)possibility of an encounter and on the limits of speech and listening. From different directions a voice adresses us again and again. But only its absence allows us to eventually enter into an inner dialogue and therefore become gradually aware of our expectations, our ways of listening and thinking.